THE BEST TATTOO SHOP IN ARCADIA
RED HOT TATTOO HAS BEEN AT THE SAME LOCATION SINCE 1998 – STOP IN TODAY AND SEE WHAT MAKES US UNIQUE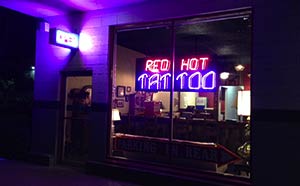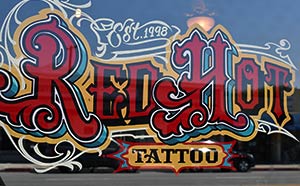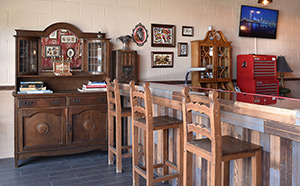 Welcome to Red Hot Tattoo! Located in the city of Arcadia CA, Red Hot Tattoo provides industry leading art and an unsurpassed atmosphere. We specialize in all styles of tattooing; from realism and portraiture, to traditional, Japanese, lettering, color or black and grey and full custom work. Red Hot Tattoo has been the gold standard in the Los Angeles area for tattooing since 1998. At Red Hot Tattoo our crew of artists are skilled craftsmen. We pride ourselves on being able to give our customers the very best tattoo experience possible, and understand the tattoo itself is only a part of your overall experience.
We strive everyday to provide the absolute best customer service experience possible, and go out of our way to make sure you are comfortable with every aspect of the tattooing process, from consultation, to procedure, to aftercare. All crew are CAL O.S.H.A  Bloodborne Pathogens certified and licensed by the Los Angeles Health Dept. We invite you to browse through out artist's portfolios or call or stop by the shop for a consultation today!
OUR MACHINES ARE ALWAYS RUNNING
"TATTOOING IS ABOUT PERSONALIZING THE BODY, MAKING IT A TRUE HOME AND FIT TEMPLE FOR THE SPIRIT THAT DWELLS WITHIN." – MICHELLE DELIO
SINCE 1998
STOP BY AND SEE THE NEW SHOP
LATEST NEWS
FOLLOW OUR BLOG FOR UPDATES!
TATTOO SPECIALS
CHECK BACK FOR NEW SPECIALS
APPOINTMENTS PERFERRED
WALK INS ARE ALWAYS WELCOME